Trade Show Advertising: Digital Opportunities In 2023 for Show Success
by Madison Frye on Jul 27, 2023 1:08:57 PM
In a time of new opportunities and renewed spark for in-person events, many trade show managers are asking a similar question, "How can I maximize the profits of my event and create value for exhibitors, without exhausting the audience of my trade show?". It's easier said than done. However, by adapting to digital sponsorship options and new strategies, you can with ease.
Adapting to Online Trade Show Advertising: Growing My Show
Through recent years and many changes, there has been a noticeable increase in the need for online and readily available web content. The International Monetary Fund highlights this in their recent article, "Across advanced economies, digitalization increased by an average of 6 percentage points... The results underscore how the pandemic accelerated digitalization." As a result, we have been seeing more and more attendees and exhibitors alike engaging with the digital portions of an in-person event. This can include a trade show's mobile app, digital sponsorships and advertising, online exhibitor profiles, and more.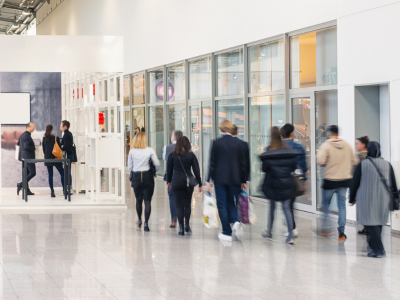 With a higher acceptance of digital within each of our daily lives, now is the time to capitalize. A 2023 Events and Exhibition Industry News Report by Mordor Intelligence mentioned that the Global Events Industry is expected to register a CAGR (Compound Annual Growth Rate) of 3.54% between 2023 and 2028. With the growth in the event and exhibition industry continuing to increase, how can trade show managers meet this growing demand? Digital sponsorship opportunities are key.
Should I Offer Enhanced Digital Sponsorship Opportunities for My Trade Show?
While this may seem rather easy to answer, it's a loaded question. At the heart of offering sponsorships for exhibitors is increasing the value-add that they both may gain from your show, no matter if their booth is big or small. By increasing the opportunity for an exhibitor to gain new, quality leads, you are also increasing the likelihood of an exhibitor coming back to your show for years to come. However, let's not forget that online sponsorships are a huge source of revenue for trade shows across the world. With one of our newest clients achieving a 50% increase in sponsorship sales since switching, it's safe to say the answer is, yes, offer online sponsorships! The Map Your Show Exhibitor Engagement team strives to help your show gain this potential with hands-on assistance at the show through the Booth Sales Module and a vast range of support, such as Digital Advertising and Exhibitor Training opportunities. Let's continue to see just how you can further increase the adoption and acceptance rate for these online sponsorships.
How Can I Increase the Adoption Rate of Online Sponsorships at My Trade Show?
A great way to increase the adoption rate of online sponsorships Is by encouraging exhibitors to use their online portal. Merideth Newman of PMMI's PACK EXPO, mentions a key tip for this in a recent on-demand webinar (now available here). She recommends limiting the exhibitor information found outside of the online portal.
Following this advice, say you have a printed directory and an online show portal. You would want to slim down the information given on the show's exhibitors within the printed directory and make the online portal more robust. Slimming down the printed directory to the show map(s), the exhibitor company names, and booth numbers at the show is best. Anything more and this will prevent that attendee from going online.
Encouraging an attendee to find their information online is important as the online portal continuously updates throughout the show cycle.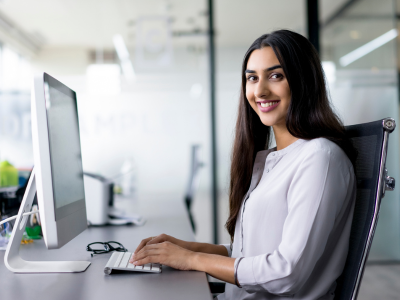 If you've ever been frustrated with an out-of-date printed directory, this easily eliminates the problem. Once this is accomplished, attendees will begin visiting the online portal for any show information. This will also encourage the use of an attendee's My Show Planner. Using this and our Recommendations tool, attendees can favorite shows, look up company or product information and receive smart recommendations on other opportunities available that they may enjoy.
To further increase the acceptance rate of the online portal, use direct links from your show page to the My Show Planner, show directory, and more. Back this up with emails or messages to exhibitors and attendees that the best and only way to get information about an exhibitor is through the My Show Planner. This will not only encourage use, but you will also be able to track popular searches and more. When more and more companies and attendees are using the My Show Planner, the better the product becomes and the more valuable these online sponsorships are. To continue our goal of increasing overall value, enhanced online sponsorships can also help with overcoming sustainability concerns that have been sweeping the industry.
How Event Management Teams Are Meeting Sustainability Concerns with Digital Sponsorships
Sustainability is a huge highlight for event managers, both viewed as a moral duty and a key advantage, and it has been a hot topic within the event industry. More and more, event management teams are feeling the pressure to continue decreasing their ecological footprint.
A Cvent blog mentioned, "80% of respondents said their organization takes sustainability into account when planning meetings and events. Of this, 76% have implemented a sustainable meeting program strategy." With this, attendees and exhibitors alike may worry about potential greenwashing, or false information from an organization to present an environmentally friendly image. With Digital or Online Sponsorships, you cannot only boost your sustainability but also take it a step further to offer these in place of printed documents, soothing worries of greenwashing.
A key bit of information from a recent IAEE Webinar, "Size Doesn't Matter! Maximizing Your Event's Sponsorship Capabilities", with MCI's Carly Heideger, Associate VP of Exhibits and Sponsorships, and Jay Blankenship, Senior VP of Revenue and Strategy, mentioned that 69% of show managers agree that sustainability has become a top focus.


Digital Sponsorships and Ideal Ways to Encourage Their Purchase for My Trade Show
Increasing the sustainability of your event is only one of many ways to encourage the purchase of online sponsorships. Depending on the show audience, it may be more difficult than others to convey the importance. However, there is one way that always speaks to exhibitors; achieving the best bang for their buck when selecting booths. You can accomplish this with the following steps.
1. Encouraging Engagement for My Trade Show's Online Portal and Planner.
When Exhibitors and attendees are more engaged with the online portal, this increases the overall benefit they can expect to receive from using it. It begins with a push to get exhibitors to upload their company information, case studies, videos, etc. as soon as they can.
Attendees want a company to catch their eye and provide ease of use. All while getting the accurate search results and suggestions they are looking for. The more an exhibitor uploads, the better for the show! Plus, your show management team can later repurpose these uploaded documents as other forms of advertisement for the show. A great example is an exhibitor highlight through email communications, social media posts, and more.
2. Give Your Repeat Trade Show Exhibitors FOMO.
"FOMO" or "fear of missing out" is something that everyone has experienced at least once in their lives.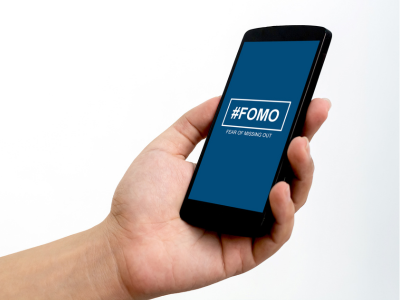 With repeat exhibitors, understanding the value and potential that an online sponsorship could bring is one thing, but truly seeing the evidence of a sponsorship when used to its maximum potential is a whole other ballpark. For newer exhibitors that do not yet have enough data to show, compare their current sponsorship with another experienced exhibitor's data.
3. Presenting and Changing Trade Show Sponsorship Options.
More insights from the IAEE Webinar revealed that 48% of the webinar attendees mentioned that packages are working best for their market. Packages have been utilized for quite some time, so how you present them is important. Let's look at what else this webinar uncovered.
Avoid using repeat titles year over year. For example, using "Bronze", "Silver", and "Gold" as the go-to package names. By changing the titles, repeat exhibitors will need to review the packages to ensure they are getting the correct one they want.

Utilize a comparison chart, putting the packages side by side. By doing this, exhibitors can easily see the difference and can weigh their pros and cons.

Offer flexibility with A La Carte offers or additional sponsorships that an exhibitor can buy with their package to customize their trade show experience.

Show the impact on leads and visibility due to package purchases and upgrades.
*For more insights from IAEE's recent webinar, "Size Doesn't Matter: Maximizing Your Event's Sponsorship Capabilities", visit IAEE.
4. Trade Show Sponsorship Pricing: Try Something New.
Exhibitors will come to your show with varying budgets and bottom lines. They may not always plan to invest in sponsorship opportunities. Brett Glatfelter, MYS Vice President of Exhibitor Engagement, mentions, "You can overcome this [sponsorship resistance] by offering digital sponsorship options that show a tangible rate of return at a low price point. Not only will this allow sponsorships to be more accessible to your exhibitors, but you also have the opportunity to expand revenue and overall engagement. While many shows report most of their sponsorship revenue from their top exhibitors, you can see as much as 50% of exhibitors participating in digital advertising programs when using this strategy properly." Another idea to consider is charging a nominal mandatory digital marketing fee. We've seen this fee go in the range of $100-$350.
Increasing revenue opportunities and adapting to digital sponsorship options can be tricky but with these new strategies and tips, you can with ease. For more information and tips for your upcoming trade show, contact Map Your Show, your trade show operating system, today.