Common Challenges of Conference Management: Creating a Successful Conference
by Rachel Neimeier on Sep 29, 2023 2:19:17 PM
Creating and planning a successful conference requires a lot of attention to detail. With budget constraints, the RFP process, managing speakers and reviewers, and more, it can be a lot to handle. The good news is that there are options for creating a more organized conference or assembly with the help of event and conferencing technology. Here are a few challenges that event managers face to create a successful conference and efficient ways to conquer them.
Content written by Rachel Neimeier, CEM, Regional Vice President at Map Your Show
---
Table of Contents:
Understanding the "Why" Behind the Conference.

Adapting to Economic Changes.

Venue Selection, Availability, and Other Considerations.

Speaker, Presenter, and Grading Coordination.

Calendar Management and Navigating Unforeseen Conflicts.

Post-Event Evaluation and Feedback.

Conclusion.
---
1. Understanding the "Why" Behind the Conference.
Before beginning any sort of conference planning, it is important to understand the "why" behind the upcoming conference. What need was realized to bring the conference to life? No matter if this is a conference heavily focused on education with a trade show component or a collective assembly gathering to further develop in their industry, it is important to understand the reasoning behind the gathering.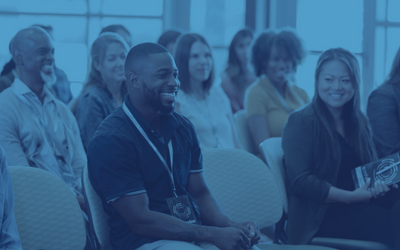 Most frequently we see attendees who choose to attend due to networking opportunities, continuing their education credits, or they're interested in new products, services, and other technology. With this in mind, you can create a conference that is more suited to the needs of your audience and increase the accuracy of your ability to target the right audience to attend.
2. Adapting to Economic Changes
Changes are happening across the world. Event budgets set by each calendar year are being stretched more and more. With rising costs and increased taxation levels, event managers have a lot to overcome. As inflation costs of some venues are up to +30% higher than in previous years, Forbes magazine says, "Overall conference spending could become synonymous with value". When you add on A/V, security costs, and catering for the event it has become harder and harder not to come up short. To overcome this, many conference managers are turning to more sponsorship opportunities for attendees, exhibitors, and sponsors. However, with venues also feeling the economic pinch, some cities are beginning to take a commission from the sold sponsorships as well. As your conference begins to develop, it's important to have wiggle room for unexpected increases.
3. Venue Selection, Availability, and Other Considerations.
When choosing a venue for your upcoming conference, location is not the only concern. Now that you have decided on your budget, then you will begin the process of deciding where exactly you would like your show to be held. Outside of the RFP process, which we will dive into next, it is important to understand your specific show needs, as well as the benefits and drawbacks of potential venues. For instance, if your event needs a lot of space and a heavy floor load due to heavy equipment, you may be limited to only a few cities, such as Las Vegas, Chicago, New Orleans, Atlanta, and Orlando. Outside of your show needs, it is important to do competitive research as well. Look into competing shows to ensure that your dates do not overlap. It's best to avoid having your show too close to theirs, as it will limit the attendance numbers of your audience.
Another important aspect of deciding your venue is understanding your attendees.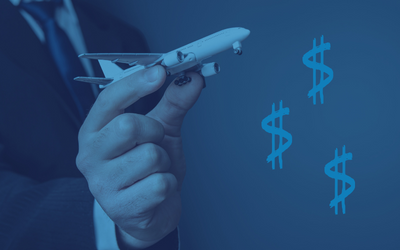 Where are they coming from? Are there nearby airports that are easily accessible? How about their specific attendee profile? With prices rising for everyone, it's important to consider the cost of nearby hotels and flights, as well as the impact that it will have on your audience.
Now that you have an idea of where you would like your conference to be held, it is time to submit a "Request for Proposal" or "RFP" to venues of interest. This document will outline an agreement of the venue, as well as any associated hotels, food and beverage, and other hospitality options. It is important to submit the RFPs to potential venues as quickly as possible to speed up the selection process. Keep in mind that you may be competing with another show, so it's always a good idea to have a backup plan. However, don't be afraid to mention the importance of your show's economic impact, and don't hesitate to negotiate with venues. These contracts can vary based on the size of your event. Usually, they will last around 3 years. However, shows with a high economic impact that are live during peak seasons, like fall and spring, have been known to make 10-year contracts.
For a complete and in-depth overview of the Hotel and Venue RFP process, visit "The Essential Guide to the RFP Process for Hotels & Venues" By Cvent.
4. Speaker, Presenter, and Grading Coordination.
When it comes to selecting your speakers and presenters for your upcoming conference, the best way to overcome potential obstacles is to think ahead. Going back to "thinking about your audience", there are many things to consider, such as:
Who do you want to present at your conference? What kind of content do you want to have available?

Overall size of the conference. How many days should your conference last?

In the case of a conference with an exhibition element, should the educational sessions only be held outside of exhibit hall hours?

Are there educational credits offered for attending? At what cost?

What sort of red tape do you predict? What limitations do you want to set for your speakers?



For new conferences, overcoming the hump of soliciting proposals can be difficult. It's important to have a marketing plan in place to overcome this. Then, you can decide the members of your team who will grade the submissions. This can be one or more people, who will receive the proposals from potential session leaders. When using the Map Your Show Conference Management module, our advanced assembly technology, this platform is centered around the individual user's control, which means less waiting for an admin to approve parts of your conference planning process.
The graders that your team designates will be assigned different proposals as they are submitted, which they can then grade on a numerical scale. You can also control how many proposals are sent to each individual reviewer, or for a specific reviewer only to receive submissions that fall into their "Area of Focus". Great for breaking up the workload between your team, it will allow for more time back into your team's hands, and it assists in avoiding problems before they begin.
Now that your team has been selected, you can begin the RFP process for speakers. This may also frequently be called a "Request for Speakers", "Call for Speakers", or "Call for Proposals". To do this, you will need to market to your audience that the request process has started across multiple channels (like LinkedIn, Twitter, and Email Communication). Be sure to provide information such as what your conference is themed around, popular topics, as well as your conference's schedule, and the last day to submit a session.
As potential speakers begin to submit their session requests, you may notice that not all of them submit. In the case of "cold feet" or for those who simply just didn't have the opportunity to finish up their submission, with the Conference Management module, you can send a follow-up email to remind them to finish their submission.
5. Calendar Management and Navigating Unforeseen Conflicts.
Now that your conference planning is well underway, your venue has been selected, and speakers are beginning to undergo their grading process, it's time to begin approving speakers for your upcoming conference and managing the overall schedule. The effort required for a successful conference calendar is often overlooked. Problems such as last-minute submissions or cancellations, room set changes, or last-minute additions from the sales team will continue to happen no matter how perfect of a system. However, a conference management platform can resolve these issues much faster.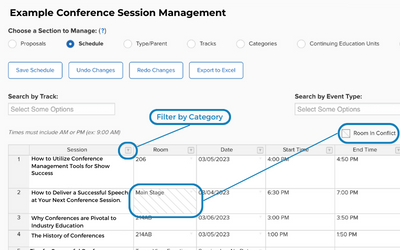 With a Conference Management tool, your show management team can assign speakers by room, date, and time. As you go through this process it will highlight any overlapping sessions, preventing issues in the future. However, if you have different tracks, keeping these overlapping sessions is still perfectly fine. All of this is managed in a user-friendly grid. Another great way to ensure a successful show is to have an emergency fill-in session or a waitlist of extra speakers available. Say a speaker is suddenly sick and already has 50+ attendees registered. This way you can notify the change with a simple email (if time allows), or add a push notification if you are utilizing our mobile app.
6. Post-Event Evaluation and Feedback.
As an event manager, you may have to start planning for the next conference as soon as the current one ends.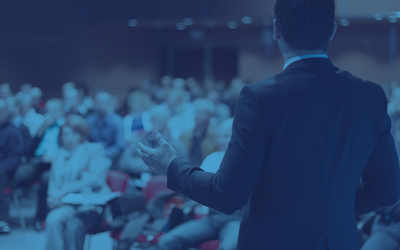 However, before diving into planning mode, take some time to reflect on the previous conference. Focus on the positive and negative aspects of the show. Did you encounter any audio issues? Was there enough hotel space for your attendees and speakers? While reflecting, also consider the performance of each session and speaker by analyzing the available data. If a session was not well received, make a note of it. By analyzing past experiences, you can improve your future conferences and achieve greater success year after year.
Overall, planning a successful conference can be a daunting task, but with the right tools and strategies, it can be conquered with ease. Budget constraints can be overcome by seeking creative sponsorships, which may help to cover costs but also provide networking opportunities and brand exposure. Venue selection should consider both your show and attendee needs. Speaker coordination can be streamlined with advanced assembly technology, allowing for efficient grading and follow-up. Calendar management and navigating unforeseen conflicts can be simplified with a conference management platform. And finally, post-event evaluation and feedback are crucial for improving future conferences.
To learn more about how event and conferencing technology can help you create a more organized and efficient conference, contact us below at Map Your Show.
---