Nurturing Exhibitors for Show Success: Insights from Industry Leaders
by Madison Frye on Aug 23, 2023 8:41:29 AM
Discover the key strategies and insights shared by event industry leaders on nurturing exhibitors for show success.
Watch the full discussion anytime, here.
---
In the world of events, trade shows, and exhibitions, exhibitor engagement is the key to a successful event. During a recent IAEE webinar, organizers from some of the largest events shared their strategies to engage exhibitors. With insights shared by Jerry Gildea, Chief Sales Officer at Map Your Show; Shari Sally, Vice President of Sales at Consumer Technology Association; Rachel Neimeier, CEM, Regional Vice President at Map Your Show; Laura Miller, CEM, Exhibit Sales & Services Manager at National Association of Convenience Stores; and Jessica Hayman, Exhibit Sales & Services Manager at National Association of Convenience Stores, we uncover the 6 key strategies to engage exhibitors for a more successful event.
1. Communication Is the Heart of Great Exhibitor Engagement
As the saying goes, "Communication Is Key", and this holds true when it comes to nurturing exhibitors. Shari Sally, Vice President of Sales at the Consumer Technology Association, emphasizes the role of a go-between, stating, "Each of our venues has a liaison, who is their front-line defense for assisting with questions and answers. We try to keep that communication frequent and give them tips on how to set up their booth, engage with attendees prior to the show, as well as general operation things." The power of personalized communication shines through as Rachel Neimeier, CEM, Regional Vice President at Map Your Show, adds, "Personalized communication is always necessary when building brand awareness. It makes your exhibitors feel welcome."
2. Technology Helps to Create a Positive Exhibitor Experience
In a post-COVID era, technology helps to deliver a great event experience for exhibitors and attendees. Jessica Hayman, Exhibit Sales & Services Manager at the National Association of Convenience Stores, emphasizes the importance of accessibility and integration, stating, "Our top priority is ensuring that everything is seamless as possible. Being a larger show, there's a ton of information out there. Our website is very vast, so we want to make it accessible." Leveraging technology tools like Map Your Show's "My Show Planner", exhibitors and attendees gain access to show information and planning tools to help them get the most from the show experience.
3. Sharing Data and Insights Drives Event Growth
Sharing data with exhibitors can be a game-changer when done effectively. Rachel Neimeier suggests, "Sharing data is extremely helpful, but I think it is even more impactful when you can get it segmented into what each individual exhibitor cares about." Laura Miller, CEM, Exhibit Sales & Services Manager at the National Association of Convenience Stores, expanded on this idea, highlighting the role of third-party vendors in finding insights from event data. Insights from tools like heat maps and secret shoppers can help organizers and exhibitors create a better event in the future.
Jerry Gildea, Chief Sales Officer at Map Your Show, underscores the transformation in data availability, "10, 15 years ago, that data wasn't available." With new opportunities for data, it empowers both event management teams and exhibitors alike. These insights, like attendee behavior and preferences, can tailor strategies to increase overall value.
4. Prepared Exhibitors Get the Most Impact from the Event
Preparing for a trade show involves more than technical arrangements; it's about crafting a holistic experience for both exhibitors and attendees. Laura Miller sheds light on the challenges some exhibitors face in striking this balance, stating, "In the case of our show, a lot of exhibitors seem to be doing the bare minimum with pre-show marketing. They aren't taking advantage of the lower-cost promotion options and focus on the technicalities." To overcome this, constant communication and resource empowerment are key.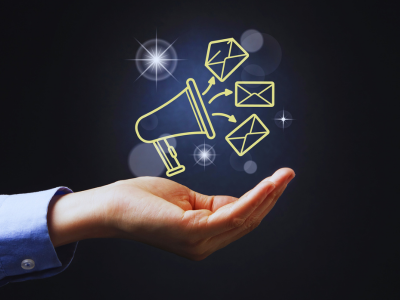 Shari Sally echoes this, emphasizing the importance of exhibitors' active involvement in enhancing their booths. "You have to be able to engage your audience beyond the physical days of your show," she notes. Keeping open communication can empower exhibitors with countless resources, increase how prepared they are, and elevate their event experience.
5. The Exhibitor Engagement Team Is the Key to Exhibitor Success
Exhibitor success doesn't happen in isolation; it's a collaborative effort that involves dedicated teams. The Exhibitor Engagement team helps exhibitors to get the most value out of the event.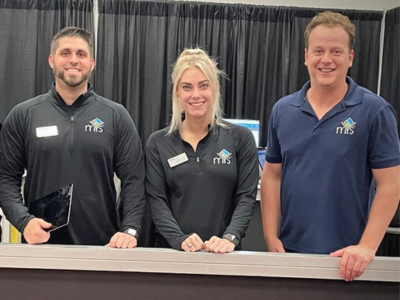 Rachel Neimeier emphasizes the team's role in facilitating exhibitor onboarding and navigation, stating, "A lot of our exhibitors know your team by first name basis, they [the exhibitor engagement team] really walk them through the steps." The team's focused attention on exhibitors allows show organizers to dedicate their efforts to other crucial aspects of event management.
Shari Sally shares her positive experience with the Exhibitor Engagement team, mentioning, "The Exhibitor Engagement team is so great when it comes to walking our exhibitors through how to use the platform and how to best enhance their listings. Having that team solely focus on that allows us to be able to focus on the exhibit floor." Laura Miller further echoes this sentiment as well, stating, "We were able to reach so many more exhibitors."
6. Networking Is the Heart of Building Community Around Your Event
Networking is at the heart of building a community around a trade show. To increase networking, try utilizing an Exhibitor Advisor Committee. Jessica Hayman shared the NACS strategy to select exhibitors for the committee, "Here at NACS, we have a group of about 20 to 30 exhibitors that vary in company size, product offerings, and their tenure with us. We meet about once or twice a year, one of which is at an existing industry event of ours. We also have another committee that focuses on the membership side of things. We do create a partnership of the two committees as well for a mentorship program." Jessica also highlights the importance of the mentorship program. By pairing both veteran and new exhibitors, they share valuable feedback with each other and the show management team. Another unique option is implemented by CTA, where the show team will engage with their exhibitors in person outside of the show for direct feedback.
---
The insights shared by these industry leaders underscore the importance of exhibitor engagement along with changes and challenges facing event management professionals. From personalized communication and seamless technology integration to the power of data-driven insights and the value of community building, these professionals offer a comprehensive guide to helping exhibitors and attendees have a great event experience.
On behalf of the Map Your Show team, we would like to thank the entire panel, as well as IAEE for the collaboration on this webinar. For more information regarding the recent webinar, visit IAEE. To learn more about Map Your Show and the Exhibitor Engagement team, visit Map Your Show.