10 Unique Sponsorship Ideas for Your Next Trade Show
by Madison Frye on Aug 3, 2023 10:51:38 AM
By monetizing your event, increasing ROI and brand exposure for your exhibitors has never been easier.
You've read multiple "Trade Show Planning Guides" and articles on "Planning for Trade Shows", but how about some insight into the new sponsorship opportunities that many shows are offering for their exhibitors? Trade Show Sponsorships can be a great tool to gain exposure before, during, and after your event. They can also be a way for your event to generate additional revenue. Pairing traditional sponsorships with online sponsorships can be a real game changer for your exhibitors to project their brand in a more eye-catching and memorable way. Here are ten unique sponsorship opportunities to keep in mind as you plan your next Trade Show.
1. Trade Show Bag or Tote Sponsorship
Never underestimate the value of a branded trade show bag.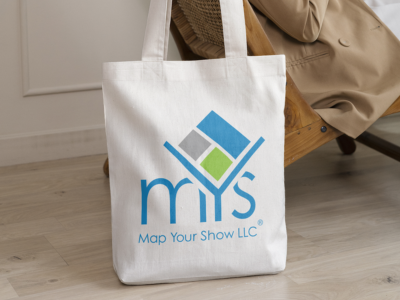 Many trade show "frequent flyers" know that attending a trade show can often leave them with the need for a larger suitcase by the time they fly home. Try instead offering a free large tote bag to attendees at the show. This bag can include an exclusive sponsorship opportunity for a company to have its logo present. The company that selects this sponsorship opportunity can have the choice of giving these out at registration or they can give them out exclusively at their booth. This also makes for easy advertising on and off the show floor. If you're looking at an eco-friendly option, try recycling the prior year's signage and banners into totes for attendees!
2. Attendee Care Package Sponsorship
Similar to #1, is an Attendee Care Package Sponsorship. We all have had that feeling of forgetting something only to figure it out once we get to our destination. All attendees are only human, so allow exhibitors to sponsor a Welcome Pack for attendees that will contain some essentials to get them through each show day. Whether it is a toothbrush, ibuprofen, or band-aids, it never hurts to have the necessities on hand and if attendees decide to take the unused items home, the brand exposure will continue after your event.
3. Mobile App and Gamification Sponsorships
If you haven't considered gamification for your event, you may want to. Scavenger hunts are a great way to guide attendees to certain areas of the show floor while giving you the opportunity to sell more sponsorships. Choose to sell one sponsorship for the entirety of the scavenger hunt or split it out by station. You can also sell a sponsorship for the entire mobile app overall, which includes a banner, or even push notifications that can be sent out to attendees during your event. All of these options generate additional revenue for your event.
4. Show Specific Sponsorship Opportunities
When thinking of sponsorships to offer for your next trade show, think about the things that make your show unique. Are you an Agriculture show? Or perhaps a boating show? Incorporate your theme and think outside of the box! Attendees love an interactive experience – it also increases the likelihood of engagement on social media about your trade show.
5. Product Highlight and Banner Sponsorships
The online directory is also an opportunity for exhibitors to shine. While attendees are researching exhibitors on the online portal, banners, spotlight ads, and directory home page banners are available for purchase to help your exhibitors reach their lead-gen goals. Check out Digital Advertising for more information.
6. Sponsorships For an Outdoor Trade Show
When attending an outdoor trade show, oftentimes it happens to coincide with some of the hottest days in the summer.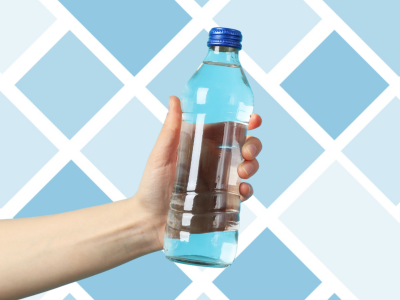 When attendees are uncomfortable, they are more likely to leave a trade show earlier than originally planned. You can overcome this by providing a cool-down station sponsorship opportunity for exhibitors. This can be an easy spot for attendees to refill water bottles (or grab custom-branded bottles), cool down under the misting fans, etc. Another option is a "Cool Down Sponsorship" where the sponsor can offer refreshments across the show during move-in.
7. Lounge Sponsorship
A lounge sponsorship for indoor trade shows will give attendees a place to take a break, grab a snack, and catch up on work in between the show. Give your lounge a theme to home in on the attendees your sponsor is looking to chat with.
Great examples would be:
First-Timer's Lounge

Tech Lounge

Social Media Lounge

VIP Lounge
8. Ticket Discount Sponsorship
Ticket prices can be steep for attendees, which may cause a delay in registration. Instead, "hit two birds with one stone" by offering a Ticket Discount Sponsorship. This discount will appear on ticket prices if the attendee registers for a meeting with the sponsor.
9.) Branded Session Paths
Tangible items are not always the most impressionable. Sometimes guidance can have the biggest impact on your day. Let's face it, navigating your way through a show can be overwhelming, especially if an attendee has not utilized an agenda-planning tool.  Finding your way from hall to hall or from session to session can be overwhelming, so what better way to navigate than to provide a path for attendees? Give your exhibitors the option to sponsor floor graphics, wall signage, and more.
10.) Sponsored Webinars and Group Discussions
By hosting group discussions, sessions, or live-streaming events, you can help create and foster a sense of community among attendees, customers, and prospects. That sense of community, which also offers its members a sense of belonging, can often increase member loyalty to a company and brand which is an appealing sponsorship opportunity.
Trade Show Sponsorships offer unique opportunities for exhibitors to increase brand exposure and generate additional revenue. From sponsoring trade show bags or attendee care packages to mobile app gamification and show-specific sponsorships, there are numerous ways for exhibitors to stand out to attendees. Additionally, offering ticket discounts, branded session paths, and sponsored webinars and group discussions can create a sense of community and foster loyalty among attendees. By incorporating these sponsorship ideas into your trade show planning, you can maximize ROI and provide a memorable experience for exhibitors and attendees alike. To learn more about unique sponsorship opportunities and how they can benefit your next trade show, be sure to visit Map Your Show.